Join our Camp Catch-Up Team!
Camp Catch-Up relies on its dedicated staff to supervise, support and guide the campers as they set out on their summer camp adventures with their brothers and sisters.
Sometimes youth in the system lack consistent, supportive adults in their lives. At Camp Catch-Up, we strive to provide a safe and stable environment for our campers. Before applying, please be certain you can make a full commitment to your assigned campers while at camp. This includes fully attending and engaging in online and at-camp staff training and being mentally and physically present while at camp, all day, every day.
Camp Catch-Up strives to provide opportunities for our campers and staff to unplug from everyday stressors. We believe the best relationship building happens in a natural environment free of distractions. It's not everyday we get to play Gaga ball in a mud pit, swim in a lake, or challenge ourselves on a ropes course. We pride ourselves in being able to help our campers step outside of their comfort zone and try new things. Our culture has become increasingly 'plugged' into a massive, virtual community. Electronics can be both a helpful and useful tool, but they can also distract us from living and enjoying the 'now'. Camp Catch-Up might be the only opportunity for campers living in different homes to connect together in a fun, relaxing summer camp environment.
As a result, Camp Catch-Up is a 'technology free' camp. All Staff and campers are required to turn in cell phones and other electronics at the end of staff training (before campers arrive). There will be breaks throughout camp to check messages, emails, etc. There will be emergency camp phone numbers provided in case your loved ones need to reach you at camp.
Job descriptions
LEADERSHIP TEAM
For experienced repeat staff who have served at least two years at camp. Responsibilities include serving as animal group leader at camp and helping lead staff training. Leadership team staff will be matched with a new staff at camp and would support and mentor co-staff and help lead activities at camp. Requirements include certification in CPI every two years and must be able to serve at least two of the three summer camps. Leadership team staff must participate in a one day training before camp (TBA May 2020) to learn new camp practices and additional video conferences prior to camp as needed. Additional compensation will be offered.
CAMP STAFF
Must be at least 20 years old at the time of camp and are responsible for supervising a sibling family
and must fill out an application, complete an interview, and pass a background check. Applicants must have two
years of education or experience working with children or youth especially those who have diverse life experiences.
Experience and/or understanding of the foster care system is a must. Staff must be physically able to participate in
the activities, including but not limited to the following: canoeing, ropes course, crafts, hiking, water activities, and
on feet for long periods of time. Must be willing to learn and try new things, work hard, and have a positive attitude.
Animal Group Leader
Serves as a staff  member at camp, but will be the leader in your assigned animal group. Responsibilities may include: leading camp tours during staff  training, promote teamwork in your animal group, mentor young staff  in your group (some may be new or repeat staff ), act as a role model, checking in on staff  throughout camp and making them feel welcome, and be a resource to others (know the schedule, camp rules, and help staff  with behavior management as needed).
Camp Artist
Must be at least 16-years-old and have an interest in arts and crafts and working with children. Responsibilities include: working with both staff  and campers to deliver an arts and crafts program that is appropriate for the age and ability of the campers. Set up art room before each block, replenish supplies, clean up, etc. Give clear instructions at the beginning of each art session. When not in blocks, be helpful to Director, Nurses, and Photographer. Regularly check in to see if they need help. Refer to Camp Artist Schedule for detailed instructions. Must be highly motivated, able to work independently and as a team member.
 
Camp Nurses
Prefer to have licensed RN, LPN, or Medication Aide certified. Nurses will be responsible for supervising all medical needs of campers and staff . This includes providing care in cases of accidents or emergencies, care to ill campers or staff , and responsible for administering and storing all medications. Applicants must have education or experience in child development and working with children who have diverse life experiences. Must be able to lift up to 50 lbs. A copy of current license must be included with your application.
 
What are you doing this summer?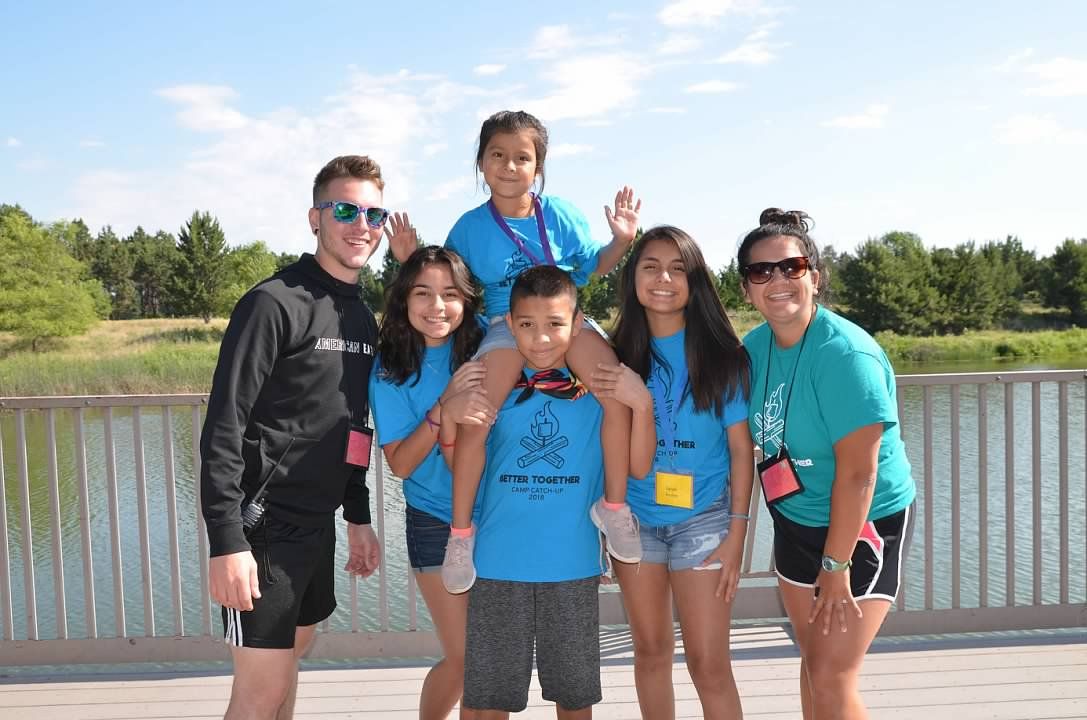 ---
Ready to join the team?
Apply by March 10th to receive a free tank top. 
Final registration is due April 15th to be considered for a camp position.
There are THREE camps to choose from. You can join the Staff for one or all of them.
Session 1:  Camp Fontanelle, Fontanelle, NE
Staff arrive for training on Wednesday @5pm, Jun 1st, and depart at 1 p.m. on Sunday, June 5th.
Session 2 : Nebraska State 4-H Camp near Halsey, NE
Staff arrive for training on Wednesday @5pm, July 6th, and depart at 1 p.m. on Sunday, July 10th.
Session 3:  Fall Camp: Camp Solaris, Firth, NE
Staff arrive on Friday, Sept 23rd at 3pm, and camp ends on Sunday, Sept 25th.
HOW TO APPLY
Click here link to apply for Camp Staff!
We look forward to you joining our team. 

Prefer a printed application? Call Mona Tarin at 402-613-6357 or email mtarin@nebraskachildren.org to request one.